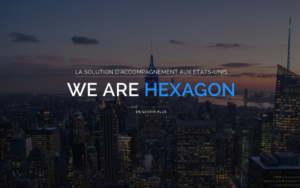 I co-founded Hexagon Consulting Network with Guillaume Lavigne in 2015.
Hexagon is the first free network of consultants, expert in business implantation and development in the US. Hexagon fills the gap between disorienting member-base communities and consulting agencies limited to the boundaries of their expertise, while offering a unique complementary of competences.
While oriented towards French and American communities, the project was born in Mexico. After having been a Partner for two years, I exited in 2017.