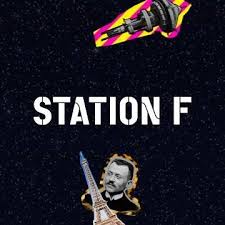 MENTORING, SINCE JANUARY 2018
Mentor of 2 startups – MedTech & Real Estate Tech – hosted at Station F, the world's biggest startup campus gathering a whole entrepreneurial ecosystem under one roof.
Station F is a business incubator for startups, backed by Xavier Niel and located in 13th arrondissement of Paris. It is noted as the world's largest startup facility, supporting a new AI community.
Situated in a former rail freight depot previously known as la Halle Freyssinet (thereof the "F" in Station F). The 34,000 m2 facility was formally opened by President Emmanuel Macron in June 2017 and provides office accommodation for up to 1,000 start-up and early stage businesses as well as for corporate partners such as Facebook, Microsoft and Naver.
More about Station F: www.stationf.co