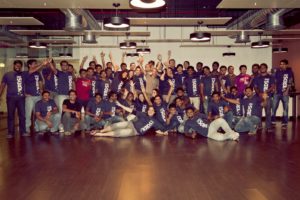 From 2011 to 2014, I have been leading projects and teams at KRDS. The agency has been part of Facebook's Preferred Marketing Developer Program from its launch in Europe in 2010 and has handled over 1,000 campaigns across 30 countries for some of the world's most prestigious companies.
The future and growth of Digital Marketing relies primarily on one factor – Innovation. Innovation on existing platforms, innovation in ads, and innovation on content. At KRDS, we consistently strived to be at the edge of innovation, and sometimes, it pays off: At the 2013 "Facebook Innovation Competition", KRDS – with Feedizr, its ad-tool product – was the only non-American winner of the competition among the 260 agencies. 
Today, KRDS has a headcount of over 130 employees around the world and has 8 offices worldwide.